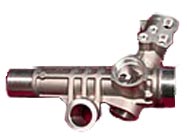 CNC Turning and Machining
We specialize in high precision machining of difficult components manufactured from either solid material or castings to be machined to finished dimensions.

Gages, Detailing & Tooling
We are your one stop source for special tooling and gaging. Pressure and leak test components and impact and crash test fixtures are only a few products we provide for diverse application.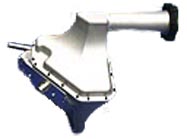 CNC Turning and Machining
We strive to maintain updated equipment and technology to provide our customers with optimal marketing solutions. Our capabilities allow us to achieve extremely close tolerances.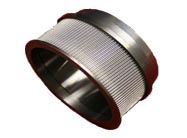 Gages, Detailing & Tooling
Our high precision machining solutions successfully provide products for detailing and testing such as environmental test components, vibration test fixtures, friction welding tooling and alignment blocks.
Industries Served
Superior Machining Inc. has been servicing industry needs since 1988. We have been QS 9002 Certified since 1999 and we continue to develop ourselves in our ever-changing industry. We are committed to provide excellence in our product quality and integrity in our services so that our customers will be more competitive in today's world economy. We can meet your short-run production needs from a single piece to 5,000 pieces: Prototype, Pre-Production, and Short Run Production.